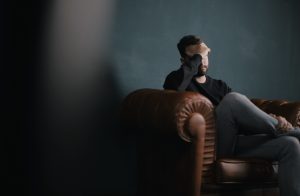 At the start of his letter to the tribes scattered throughout the Roman Empire, James writes, "Consider it pure joy, my brothers and sisters, whenever you face trials of many kinds, because you know that the testing of your faith produces perseverance. Let perseverance finish its work so that you may be mature and complete, not lacking anything" (1:2-4). If we are honest, we would admit that joy is not our default response when trials (like a global pandemic and economic recession) come. And yet James insists that we should make a conscious choice to regard trials as joy. The word "consider" here has the sense of making a decision after carefully weighing the facts. What facts should we take into account as we choose joy?
James gives us the answer. We know that God tests the faith of his people to transform our character. He uses trials to teach us perseverance on the road to glory. We do not become more like Christ except by "a long obedience in the same direction," a phrase Eugene Peterson co-opted from the atheist philosopher Friedrich Nietzsche. (More on that this summer, by the way!) As we persevere in pursuing Christ, letting trials train us for godliness, we become "mature and complete"—fully-formed disciples of Christ. And that is reason to rejoice!
This bit of wisdom helps us make sense of another challenging command in times of crisis, when Paul tells us to "give thanks in all circumstances; for this is God's will for you in Christ Jesus" (1 Thessalonians 5:18). We can give thanks even in trying circumstances because we know God is using them for his glory and our good. As Milton Vincent says in A Gospel Primer, "God's grace abounds to me even through trials. Because I am a justified one, He subjugates every trial and forces it to do good unto me." That is a precious truth, and one worth pondering in this season.
My encouragement to you today is to practice joy and gratitude. Consider the facts about what God is doing in you and others carefully, and choose joy. Look for his grace abounding to you even in crisis, and express gratitude. Despite our temporal trials, he is working an eternal good in us. That is cause for joy and gratitude, is it not?