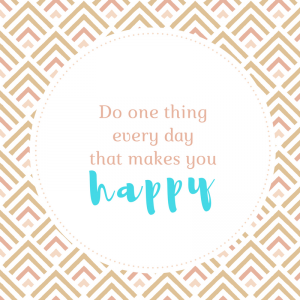 As a wee lad in high school, I remember being struck by one particular quote from Kurt Vonnegut's Slaughterhouse Five: "Like so many Americans, she was trying to construct a life that made sense from things she found in gift shops." The she to which Vonnegut refers is Billy Pilgrim's mother, and the thing that she purchased in the gift shop to give her life meaning was a crucifix, which hung above Billy's bed as a child.
I suspect the quote struck me at the time because I took dual offense at it: as an American, I didn't particularly like the suggestion that I was dependent on kitsch for my life's meaning; and as a Christian, I really didn't like the suggestion that a crucifix could be reduced to mere gift-shop knick-knacks. I'd like to think it suggests a deeper meaning, and the most stable foundation upon which to build a life, but more on that later.
In retrospect, however, I think Vonnegut might have been on to something, though not at all in the way in he thought. In fact, in a great bit of irony, his quote is nearer the truth now than ever before, but precisely because people first believed as Vonnegut wished they would—that is, because they stopped looking to the religious for ultimate meaning.
The idea first suggested itself when we stopped as a family at a particularly American restaurant right in the heart of America (Nebraska, if I recall) while returning from summer vacation. Among the more dated décor—Americana, primarily—hung the exquisitely fashionable: a feigned rustic, pallet-wood sign. On it, stamped in whites and golds, one could read, "Do one thing every day that makes you happy."
Enter Vonnegut. Here we have an item, purchased at something like a gift shop, attempting to imbue life with meaning. But as in décor, so in philosophy: kitsch abounds (and one might do well enough without it).
To explain, let's tease out this particular instance of gift-shop philosophy a bit. If we reject the religious as ultimate (and assuming deepest meaning would have been found in religion, such as our satisfaction in Christ in Christianity), we now have a vacuum of meaning in our lives. Because no Ultimate exists—no universals, nothing beyond the confines of this life—meaning will have to reduce to self. Atheist philosopher Thomas Nagel raises this point in his book What Does It All Mean? Since we're all destined for the grave (and the grave is the end of life, since no immortal soul exists), perhaps we should simply take life as it comes and try to enjoy it as much as we can. In short, perhaps you should just, "Do one thing every day that makes you happy."
The trouble, though, is this assumes a certain set of circumstances, i.e., that you have the power to do something each day that makes you happy. While many in the world have that option, not all do, and few have it each and every day of their lives. Imagine a refugee mother, displaced by genocidal atrocities, forced to choose which of her children she can keep from starvation. As she walks away from the younger of her two children, whom she is leaving to die, should she drink in the sunrise sparkling over the desert and find brief happiness in it? It would be a callused heart indeed who could suggest such a thing.
The trouble with our philosophical kitsch, then, is that it belongs to a certain segment of a certain society only—the segment that can afford kitsch, if I could put it bluntly. It is the special frivolity of post-religious affluence that can dream up such slogans and then dare to live by them (or at least attempt to).
For if we attempt to create meaning for our lives on the basis of circumstance-dependent slogans, we will always be at the mercy of our circumstances. When life's vicissitudes gust mightily, the whole structure threatens to collapse. It is a house built on sand.
And that's just the point. Philosophical kitsch, like decorative kitsch, is for adorning the walls of a well-founded structure—not for providing the foundation itself. When you use knick-knacks as load-bearing walls, safe to say those walls will come tumbling down faster than you can say, "Jericho." First lay a solid foundation—choose a governing philosophy that provides meaning despite circumstances—and then (perhaps) throw some decorations up.
So, for example, if you're particularly wedded to our illustrative slogan—you fully intend to do something each day that makes you happy—that's well and good. Just make sure that's not the base of your life's meaning. Added in, as a conscious effort to drink deeply from the common grace offered us in the created world, it might spruce up the place a bit. Even then, I might choose a more robust version of the sentiment, as in George Mueller's famous comment, "Above all things see to it that your souls are happy in the Lord." The unchanging God, in whom all joy is found, is the only sure foundation, so why not seek your daily happiness in him first?
In sum, I suppose I could say this: if you (like most Americans?) are going to seek life's meaning in a gift shop, let it be a religious shop at least. You could do far worse than a crucifix.