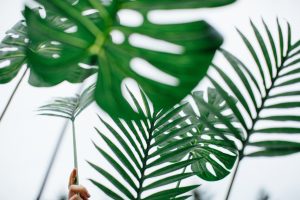 The stone the builders rejected has become the cornerstone; 23 the Lord has done this, and it is marvelous in our eyes. 24 The Lord has done it this very day; let us rejoice today and be glad. 25 Lord, save us! Lord, grant us success! 26 Blessed is he who comes in the name of the Lord. (Psalm 118:22-26a)
On Palm Sunday, the Christ of Israel enters Jerusalem as his passion draws near. With surprising boldness, he sends his disciples before him to prepare his transport (see Mark 11:2-3). But as Israel's true king, he knows he will receive whatever he needs to accomplish his purpose. Riding into the city of David on a donkey, he preaches his silent message of peace. He will not be the political liberator, the conquering general many expect Messiah to be; he will be the one who brings God's peace to God's people. Zechariah had prophesied his coming in this way centuries earlier: "Rejoice greatly, Daughter Zion! Shout, Daughter Jerusalem! See, your king comes to you, righteous and victorious, lowly and riding on a donkey, on a colt, the foal of a donkey. . . . He will proclaim peace to the nations. His rule will extend from sea to sea and from the River to the ends of the earth" (9:9, 10b). The time for rejoicing has arrived, for the King has come―and with him comes peace, reconciliation between God and man. The crowd that gathers speaks better than they know: crying out "Hosanna" (Lord, save us!), they expect only salvation from Roman oppressors. But Christ brings salvation from our very sins, the promise of resurrection, the hope of glory.
In the midst of pandemic, we need the reminders that Palm Sunday offers. Jesus is King, still and always. As surely as he commands his disciples to find the colt and bring it to him, so he commands all things for the purpose of his will. His rule extends from sea to sea. Jesus is Conqueror, still and always. Though death sometimes seems to gain the upper hand, and his enemies might appear to triumph over him, the victory is won—past tense. Jesus is the peacemaking Savior, still and always, saving us not just from circumstances (Roman oppression or Covid-19) but from our own wickedness. He not only makes peace between God and humanity, but brings a peace that surpasses understanding to the one who rests in him, even in adversity and uncertainty. And Jesus is our sovereign Joy, as Augustine famously said, still and always. Because he is the same yesterday, today, and forever, we can "rejoice greatly," "shout" and sing, for our King has come.
Yes, the Lord has done this for us. The Christ has come in the name of the Lord, brought redemption for his people, and it is marvelous in our eyes. Rejoice, O people of God!