I have spent a lot of time in Proverbs these past few months owing to the season of life I find myself in, and the desire to grow in wisdom through it. Of course, quite a lot has happened nationally and globally during that stretch of time, including Ferguson, the midterm elections, Charlie Hebdo, and at least 60 Jay Cutler interceptions. Because I have been so immersed in Proverbs while all this transpires, it has served as my filter for interpreting not so much the events themselves, but the often lamentable—and occasionally ridiculous—conversation that follows in the wake of each.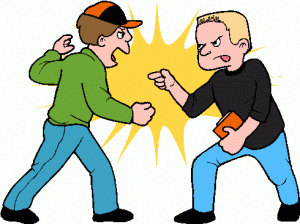 I've come to a simple conclusion: we could learn a lot from listening to the wisdom of Proverbs. Though writing a few millennia before Facebook and Twitter were the ubiquitous platform for social discourse, before the 24-hour "news" cycle, before the internet increased the amount of available information (factual or otherwise) exponentially while simultaneously reducing knowledge calamitously, Solomon got social discourse. And we would be fools to ignore him.
For the sake of brevity—appropriate in any conversation about Proverbs—I will confine myself to wisdom drawn from a single chapter, Proverbs 18. Here are six proverbs,
brimful and overflowing with wisdom that is convicting, humbling, and relentlessly apropos.
"Fools find no pleasure in understanding but delight in airing their own opinions" (18:2). The contrast here is important, because the two halves of this proverb aren't perfect opposites. One might expect, "Fools find no pleasure in keeping their mouths shut but delight in airing their own opinions," or "Fools find no pleasure in understanding but delight in their robust ignorance," but that's not what Solomon has to say. The issue, then, seems to be that fools skip past the understanding phase and jump directly to the soapbox phase. Not a wise choice—but clearly a common one, as a quick scan of the comments section of any political piece will quickly show. Solomon doesn't tell us what the wise do, but we can assume he would counsel the opposite (as he does in 10:14): the wise would find pleasure in growing in understanding, knowledge, and discernment, all the while holding their tongues until they were sure of where they stand, and sure that it was solid ground! (And even then, one suspects many of the wise would still refrain from entering the fray, especially in certain social media contexts, where productive conversation is well-nigh impossible.)
(I'm not going to cover it, but some might benefit from reflection on Proverbs 18:6—"The lips of fools bring them strife, and their mouths invite a beating"—at this point. Could be helpful!)